(Re)Varnishing rods
If the varnish of your favourite rods starts to discoloured (yellowing), crack or loosen up, air bubbles appear under the varnish, there are already many scratches, or there appear white spots while fishing in humid conditions, then you may consider to re-varnishing your rods.
Some pictures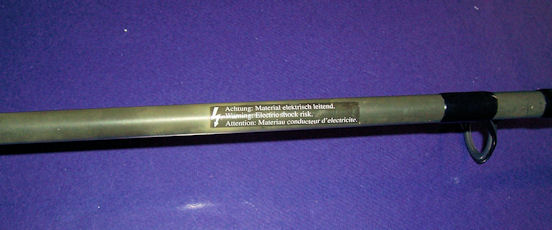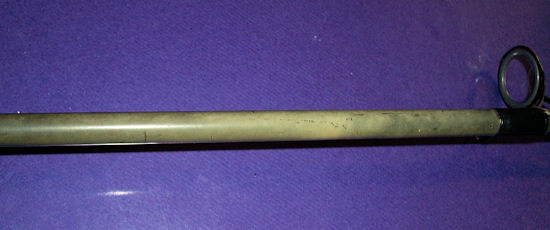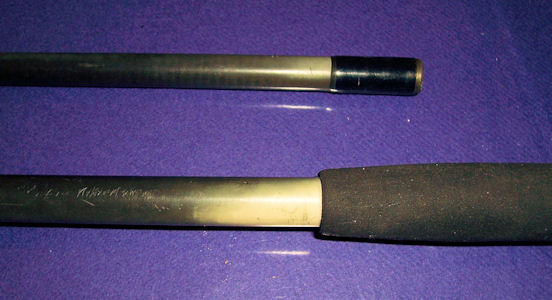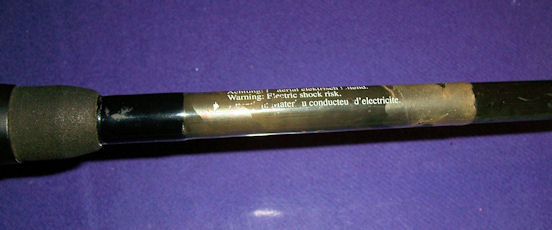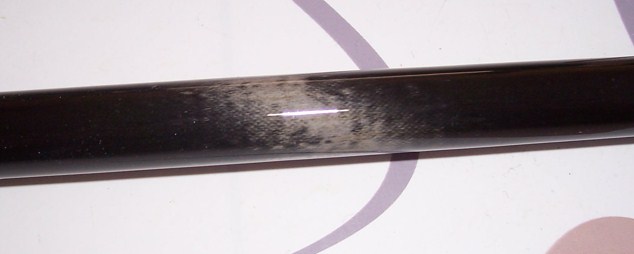 It is a delicate job but with wonderful result.
There are two treatments ;
If there is not much damage and the guides wrappings are still in good condition, then it is enough to sand the rods lightly and re-varnish.
When the old varnish is too much damaged by scratches, sunlight or peeling off, it is best to remove the old varnish coat.
It is advisable to remove all the guides so the whole blank is bald again.
Because this gives the best results and the rods are like new after re-varnish
For this job I use a crystal clear two component varnish. No colour lacquers available.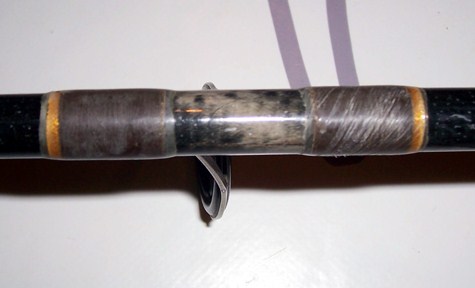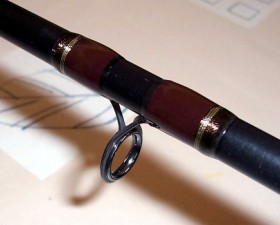 With rods that need to be re-wrapped, the owner can choose for a different colour of thread or change the number of guides and therefore also in their positions. Much is possible.